Founded in 1891, Hormel Foods (NYSE:HRL) is a consumer-branded meat and food products company known globally as the manufacturer of household names like SPAM and Skippy. The company generates over 80% of its revenue from refrigerated foods and grocery products. Hormel recently announced a 6% increase in dividends, marking its 54th consecutive year of dividend growth.
Company Highlights
For fiscal year 2022, Hormel Foods overcame broad inflationary pressures and supply chain disruptions to deliver 9% sales growth and 10% earnings growth. Over the last 10 years, Hormel Foods' strong financial positions have translated into a 13% compound annual growth rate for dividends.
With a less than 60% dividend payout ratio over the last three years, Hormel Foods' balance sheet strength has lent itself to growth through strategic acquisitions, in addition to organic growth. Notable acquisitions include Skippy in 2013, the second-best-selling peanut butter worldwide, and major snack and nut brand Planters in 2021.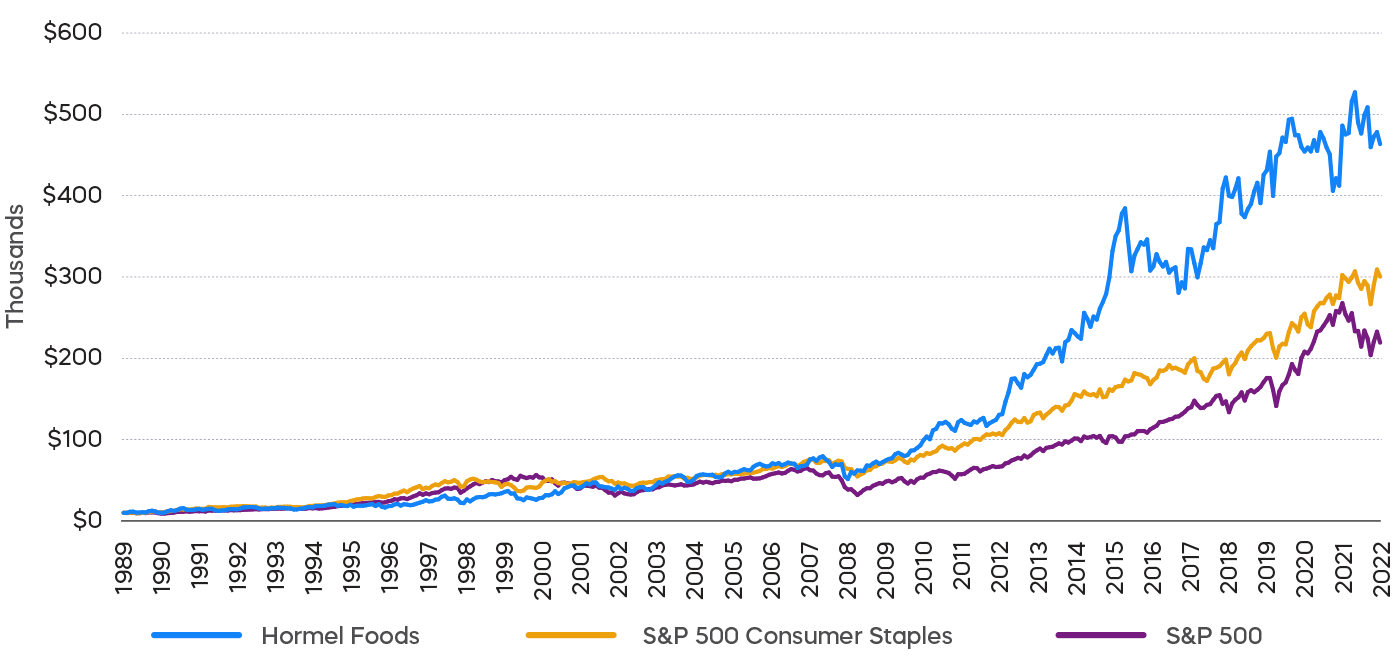 Source: Bloomberg, as of 12/31/2022. The performance quoted represents past performance and does not guarantee future results. Indexes are unmanaged, and one cannot invest directly in an index.
Get the latest perspectives and updates.